When you've got a plumbing business, every day is different. From fixing leaky faucets to unclogging backed-up drains, your workdays can be unpredictable and hectic. But while the work is challenging at times, there are plenty of opportunities for your plumbing company to thrive. One strategy that many plumbing professionals use to turn more one-time plumbing customers into loyal clients is using email marketing campaigns.
When you're working on getting more sales, pulling in new qualified leads, or adding more value to your products and services, the email marketing campaign is an excellent way to reach potential clients. You can run email marketing campaigns to create a buzz about your business and drive traffic to your website.
This post will equip you with tips on how to get started with plumbing services email marketing.
Here Are Some Useful Tips Email Marketing For Plumbers Service To Get More Leads and Close More Sales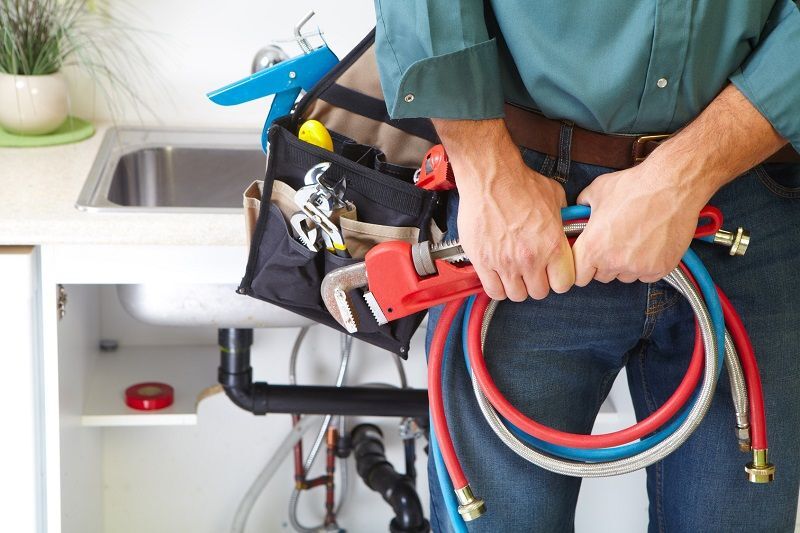 Start With an Email Marketing Plan
The primary step to any email marketing campaign is to set up a plan. It includes deciding what information you want to send out and how often you'll send it.
Having a plan will help you stay on track with your email marketing. If you don't have a plan, you may send too much content, sending confusing messages to your readers.
Partition Your Audience
An excellent way to reach out to potential and current customers is by creating content that they want to read. It means having a clear understanding of your audience and what they want from you. Once you know this information, it will become easier to write content that resonates with them.
Having a clear understanding of your audience will also help you create your email marketing campaigns. Email campaigns work best when targeted to people interested in the subject matter at hand.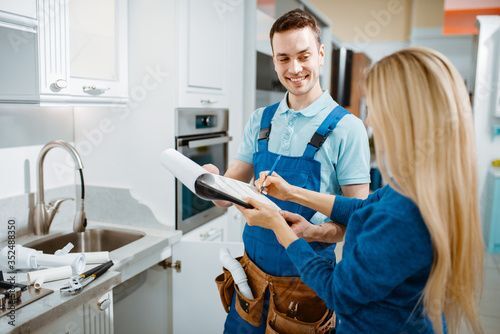 Build an Email List
The next thing you should do is build an email list. This will allow you to send out emails at regular intervals, which will keep your ideal customer interested and increase your chances of getting them back for future services.
Building an email list also means you can reach out to your market audience whenever you want. You can even target specific individuals and send them timely, personalized content.
Avoid Spamming and Follow Can-Spam Act
There are many ways to avoid spamming people. The most obvious way is not to send them any unsolicited emails at all. But if you want to reach out to potential customers, it's essential to know what works best.
Spamming is one of the most effective ways to get your emails filtered or sent to the trash. That's why it's best to avoid it. You should also avoid abusing keyword phrases, injecting links, and sending unsolicited email blasts to large lists of contact info.
Make Use of Frequency Capping
The frequency capping feature allows you to set a limit on how often you can send an email to your target audience.
It will prevent you from sending emails repetitively, which could annoy them if it becomes too frequent. It's a great way to cut down on spam and keep their inbox clean.
Make Use of Email Whitelisting
The best way to ensure that your email list doesn't end up in spam folders is to whitelist it. It means that only people who opt into your emails will receive them. If they don't want to receive any further messages from you, they simply click a link at the bottom of each message and unsubscribe.
Email whitelisting is a step up from opt-in, which offers people the option to receive your emails but doesn't require them to opt into them.
Optimize Your Email For Mobile Readability
The first thing you should consider is whether or not your email will look right on mobile devices. If it doesn't, you may want to rethink sending emails that are incompatible with mobile phones.
Having your email optimized for mobile readers will make it easier for your prospects to read and understand your content. It will also ensure that they know how to opt into your emails, which helps get you more qualified leads.
Avoid Making Misleading Subject Lines
The subject line is one of the most critical parts of any email marketing campaign. It needs to grab attention and compel people to click through to read the rest of the message. If it doesn't, they may just delete it without reading it.
Your subject line is one of the essential aspects of email marketing because it will determine how many people open your message. A good subject line can also grab attention and compel people to click through to read the rest of your message.
Keep Your Subject Line Concise and Engaging
The subject line should be engaging and concise, so it gets read by your subscribers. It should include a call to action like "Learn More About This Product!" or "Download Free Report Now!" If you want to stand out from the crowd, try using a different font than what's used elsewhere in the email.
Having an engaging subject line will always compel subscribers to open your email and look at the body of the message.
Increase Your Email Clickthrough Rates with an Excellent Copy Format
The best way to increase your email clickthrough rates is by using an excellent copy format. If you want to know what makes a great email subject line, this article will give you some ideas.
Having an excellent copy format means you can engage your readers by showing examples of what they'll get from signing up for your email newsletter. It also gives them a deeper level of information about the product or service you're offering.
Create Rich-valued Email Content
The most essential thing to remember when creating email content should be valuable to your readers. This means providing them with helpful content they can take away from your emails. It could be anything from tips like fixing a leaky pipe.
Making valuable content is also a great way to increase your email subscriber base. If your content is helpful to them, they'll want to open your emails at all times.
You can also use images to further enhance the value of the email you're sending. This will make it more interesting for your subscribers and help them take action when they open the email.
Make Use of Psychology in Your Email Marketing For Plumbers
The psychology behind email marketing has changed dramatically since its inception. Today, most people check their emails at least once per day, if not several times. This means that it's essential to make sure your messages stand out from the crowd.
Using psychology in your email means you add engaging colors like green representing money and growth or anything that will attract potential customers and keep them from reading your email.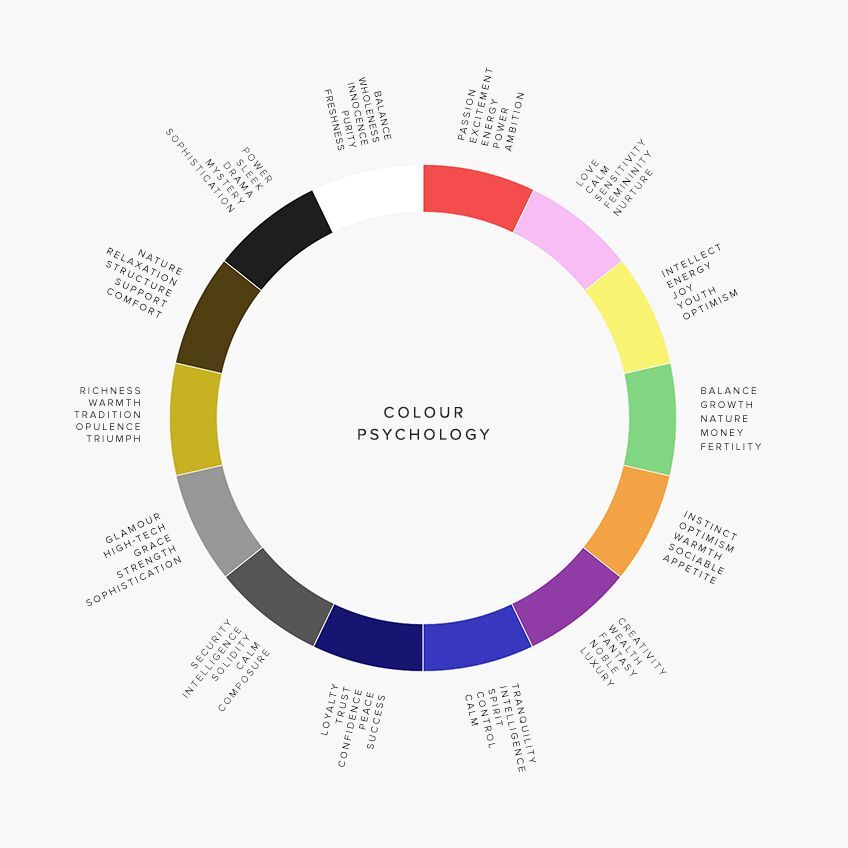 Add Your Social Media Links
One of the best ways to build trust online is through social media marketing. You'll show people that you're trustworthy and knowledgeable about your industry by sharing content from reputable sources. This will give them confidence in you and your business.
Adding your social media profiles to your email is a great way to boost your opt-ins. It also gives potential customers an extra reason to click your site and receive more information about your product or service. That way, you'll gain more plumbing leads and more closed sales.
Add Call To Action Above The Fold
This is one of the most essential features to increase plumbing leads. If people don't know what they should do next after reading your content, they won't take action. In this case, we suggest adding a CTA above the fold so that visitors know what to do next.
Adding a call-to-action above the fold of your email content is a great way to ensure that people take the action you want them to. It shows them exactly what to do next and can make a crucial difference in the outcome of your marketing campaign.

Consider Trying Micro Email
Micro emailing is somehow shortening your email content to be more engaging. It involves shortening the amount of your text and making sure it doesn't display any unnecessary information. This helps make the email appear even shorter and quicker to read, which will help get your readers to open it.
Micro emailing is often used by small businesses and startups to make sure their message gets noticed. It's also an excellent way for prospective customers who receive multiple emails from different vendors to avoid clutter in their inboxes.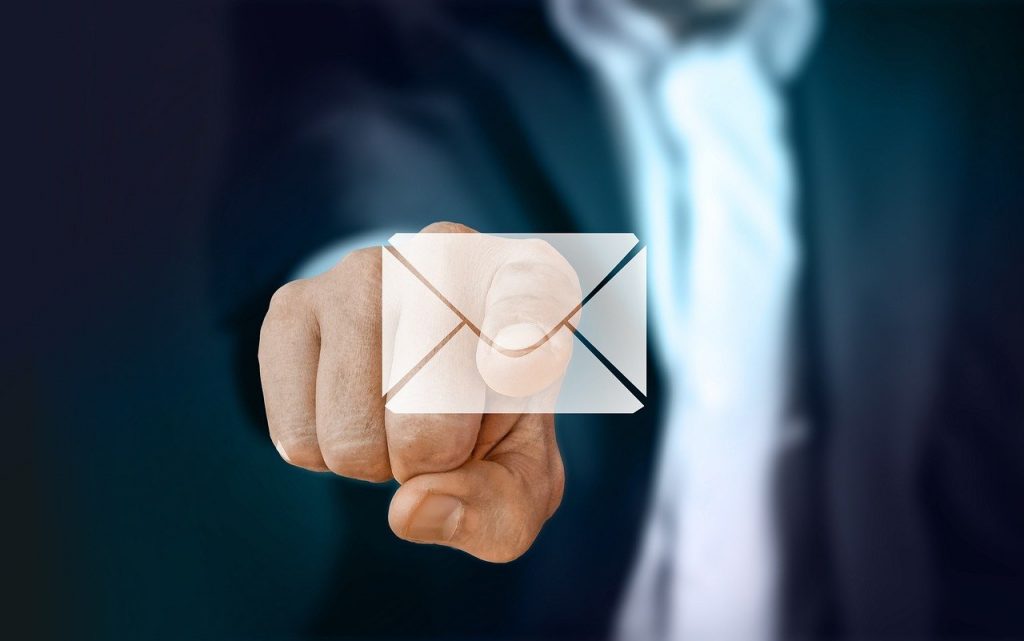 Automate Your Email
The best way to automate email marketing efforts is by using an autoresponder service like MailChimp. These services allow you to set up automated emails that send out messages at specific times. They also allow you to segment your list to only send targeted messages to people who meet specific criteria.
Automating your email helps you gain a lot of plumbing leads. Still, you must double-check that every autoresponder service has the same permissions before you set them up. You don't want to get your emails sent to the spam folder by accident.
The email marketing practices and tips above are great ones to use for your plumber service. It's not only simple, but it's also practical. There are plenty of ways to use this strategy to increase the number of prospects you attract and convert them into sales leads or commercial customers.
Not only that, but this method is perfect for building your brand and getting more traffic to your conversion-driving website using just your email marketing. So head out there and start using the information above to make more sales!
You can contact us if you want someone to help you with your struggles regarding email marketing, web design, digital marketing plan, and organic search engine visibility optimization. We would be there to help you with anything regarding your struggles.