Every contractor knows the benefits of having a customizable website that sells its services to clients. But how many contractors know about SEO techniques and how it can improve their search engine visibility?
This article will discuss some essential but crucial points of interest on how you can use SEO tools as an online marketing campaign and digital marketing strategy for contractors. We'll discuss what it is, how it works, and why your business needs to be better understood.
Why Is SEO Important To Your Website's Visibility?
SEO is essential for your website's search engine visibility because it helps improve your site's search engine ranking with google search engines. It helps enhance the overall quality of your online presence. You will be seen as a trustworthy, professional contractor by understanding how SEO strategy works and its benefits. Suppose you can properly harness the power of SEO. In that case, you have an excellent opportunity to stand out from the rest and make a name for yourself in the industry.
Many business owners aren't aware of what SEO and what SEO leads is or that it is even necessary for businesses. If you're already spending time getting your website up and running, it could be beneficial to learn more about SEO. It'll help you understand why SEO should be a part of your business structure and how it can get your website listed on top of the major search engines.
How Does SEO Work For Contractors Company?
Using SEO for contractors as a part of your digital marketing strategy such as content marketing, social media marketing, PPC marketing and daily activities will ensure that your website is indexed by search engines and ultimately seen by potential clients.
Search engines have different algorithms to rank websites in their query results. Still, the general rule of thumb is that the more high-quality content for users you have on your site, the better chance you'll get it listed on top. This is because search engine algorithms generally want to give accurate information to their users- so if you're providing good information to your users, that's good for them.
If you want to improve your contractor's website's quality, it's essential to create great content strategy for each page on your website.
Here Are Some SEO Tips For Contractors Who Want To Improve Their Online Visibility
Create a High-Quality Content
Search engines are in place to ultimately help target audiences find the information they need. Creating original content ideas is essential because it gives users an understanding of your site. Suppose you want a very professional look for your website. In that case, you want to make sure that each of your pages can be associated with quality and professionalism.
When you're creating fresh content for users and for your website, it's essential to write in a way that doesn't just 'sell' the product or service but a way that educates the customers about what they need to know to take advantage of it.
Optimize Your Web Page's Headings
Google and Bing are two very significant search engines when it comes to SEO. If you want to be seen by people looking for a specific term, you need to make sure that your site can be found locally. This is done by optimizing the main headings of your website. The more essential terms that show up in the main heading of each page will ensure that people can find your site quickly when they look for something specific like plumbing or electrical services.
Optimizing the headings is simple: you simply go ahead and input your short-tail keyword and long-tail keyword into the main heading at the top of each page. Then you need to make sure that you do some type of research on a local level to ensure that the content can be found by users.
For contractors or any other industries like HVAC, insulation, and roofing industries, it's essential to make sure that they do a little bit of research to make each page/heading relevant and meaningful for their customers. The more people can associate your product or service with quality information then, the more likely they'll be able to find your business on search engines.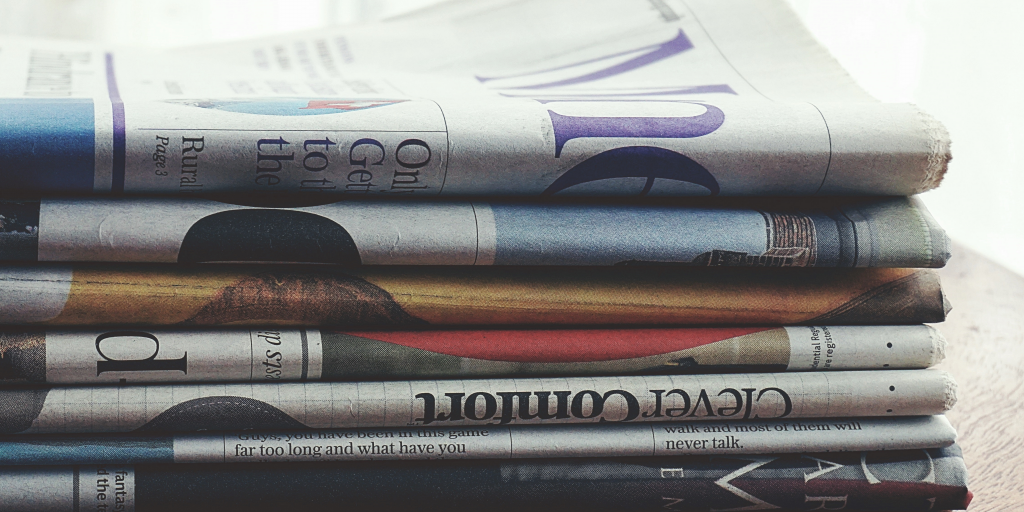 Make Use of Relevant Keywords
The keywords you use on each site should be relevant to the main topic of that page. For example, if you're a contractor, it would make sense to make sure that you're using the word 'contractor' in the main heading and throughout your content marketing strategy. If you are doing so, this will help ensure that your page/site is being seen by other contractors and people who need your services.
It's essential to make sure that you go through every page on your website and include relevant keywords. Search engine algorithms will be able to notice when they see the exact keyword position appear on different pages. So tapping into a specific keyword position can be a brilliant decision for contractors who take their search engine marketing strategies seriously.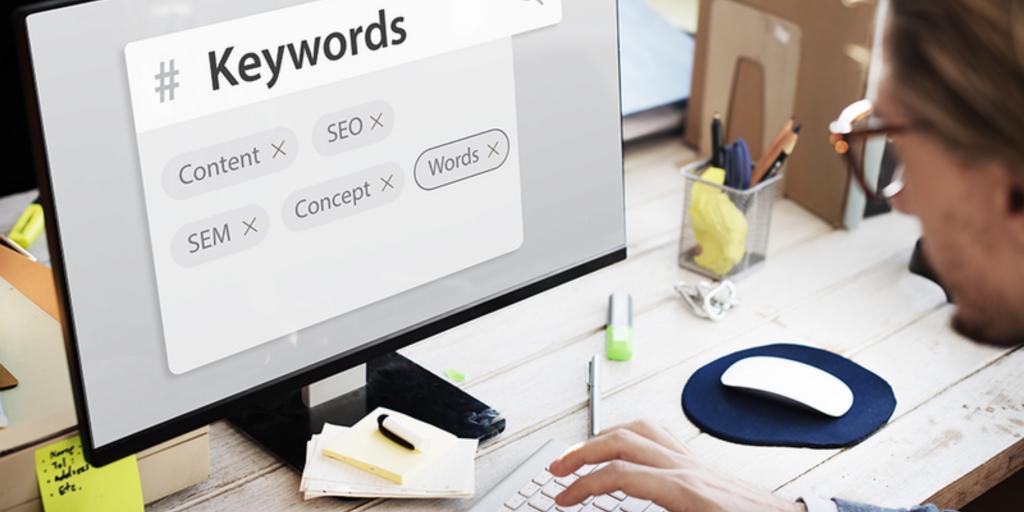 Build Excellent Backlink
The idea of backlinks is an essential ranking factor in how search engines work. If you want to be seen, you need to make sure that you're building backlinks from reputable, relevant websites. If another company has already listed your site in the past, it's essential to make sure that your link is still good- if not, you should remove the link from their website.
Building backlinks is a straightforward process if you are willing to think outside the box. If you want to build backlinks and backlink audits, you need to find ways to be listed on other reputable websites within your industry authority. You can do this by coming up with creative ideas that will appeal to other business owners within your industry and make them want to add your website as a source.
New contractors are more likely to be looked at in a negative light by businesses because they're relatively new, so they need to show potential clients that they're professional and trustworthy by putting thought into their marketing strategies and making sure that they are connecting with businesses who have a lot in common with them.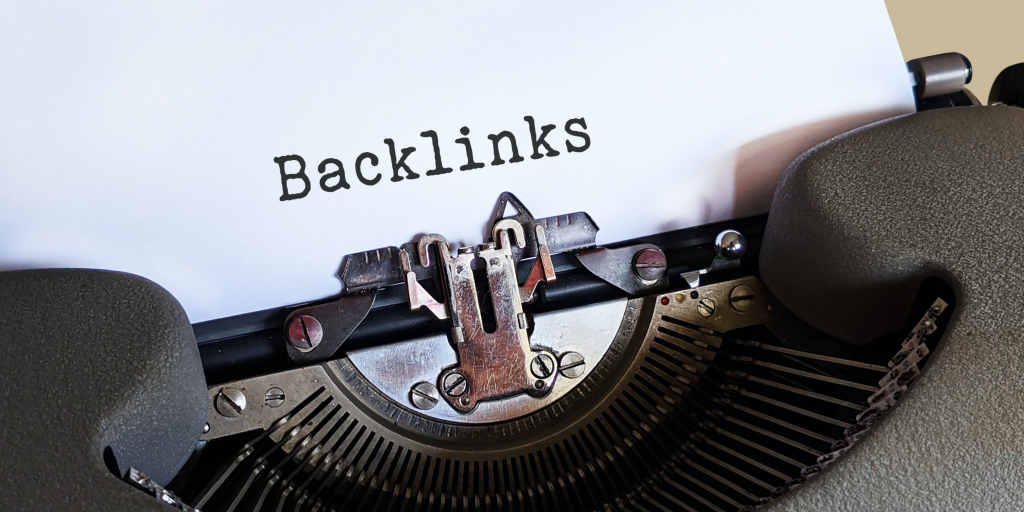 Build Excellent External Link
External links are essential to your SEO efforts but also to your contracting business. Suppose you want to be seen by other companies in your industry. In that case, you must get a link from another related business.
You can do this through networking events, networking websites, and simply reaching out to other companies who fit the same profile as yours and building a relationship with them. The more your business can be linked with others, the more likely people will see your site on search engines. Still, they'll also associate you with credibility and professionalism.
Optimize Your Website For Mobile Readability
Mobile browsing is quickly becoming the way that many people are doing their online searches. So it's essential that your website can easily be read on a mobile phone. Many websites have already optimized their pages for mobile devices. However, it's still important to make sure that you include all of your information in the screen area of your pages.
Optimizing your website for mobile readers is also very important because you never know when your site might come up in a 'search result' on someone's smartphone. The better your site looks on a mobile phone, the more likely you'll have people clicking on your website.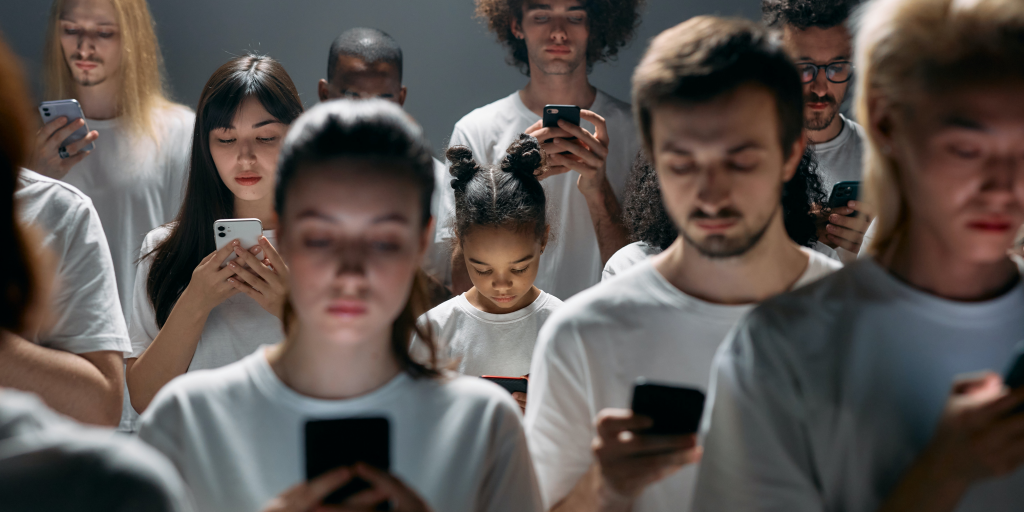 Optimize Your Page's Images Using Alt Texts
Using Alt texts for images on your site will help ensure that you have a good rating from search engines. This is because Alt texts help search engines and organic search traffic understand what your image searches are about, as well as assisting them to know if you're using the same pics all over again for every page of your site. So make sure that you include relevant alt text on pictures to improve their SEO.
By following these tips, contractors will be able to gain more exposure and become listed higher up on search engine results. This can help bring in new customers looking for quality business services by allowing them to find them easily online when they type in a specific key phrase into a search engine result page.
Rationalize Your Website's Navigation
The navigation of your website is an essential point to focus on. You will want to make sure that the way it's organized makes sense and that people can easily find what they're looking for without being confused by how your site is set up.
Suppose you're using many categories but keep reusing the same pictures or information. In that case, it's possible this can hurt your SEO because people will think you just don't have anything else to contribute- meaning they'll believe you don't have any expertise in your field.
Navigation should be an orderly and logical process from start to finish. Users will not find themselves lost on your website.
Integrate Advanced Schema
The schema of a website will tell major search engines how your page is structured, which is very important if you want to be ranked high. Using schema tags is a straightforward process if you use proper coding. Just make sure that the correct tags are being used to help search engine traffic understand the structure and structure of your site.
Many people have no experience setting up the advanced schema. Still, it does not have to be difficult if you follow some simple guidelines by doing lots of research online. As with all things, once you know how to do something well, it gets easier and more accessible so by following these tips for search engine optimization for contractors, you'll be able to get more out of your website in the long run.
Optimize Your Website's Local SEO Using Google My Business Listings
There are many ways to optimize your website's local SEO, including adding information to Google My Business listings. Doing this will help ensure that your business is listed in search rankings results and on Google Map. Google My Business allows users to find out more information about your business like hours, phone number, and other details like reviews and contact information. To have your listing upgraded, you need to be listed with Google Map and Google My Business on their priority list for promotion.
Harnessing the power of Google My Business directories is a great way to ensure that your website is listed higher on search results. Once you have a Google My Business page listed, it will be found by any search that people enter in Google, making it very important to get this type of listing. This can help your business stand out from the crowd and make them more visible in relevant searches.
It's also essential to make sure that your local users can find you- so again, getting a Google My Business listing can help your customers find you when they look for contractors or other services in their area. This puts you in the mind of your potential customers to be able to find you whether they're looking online or not.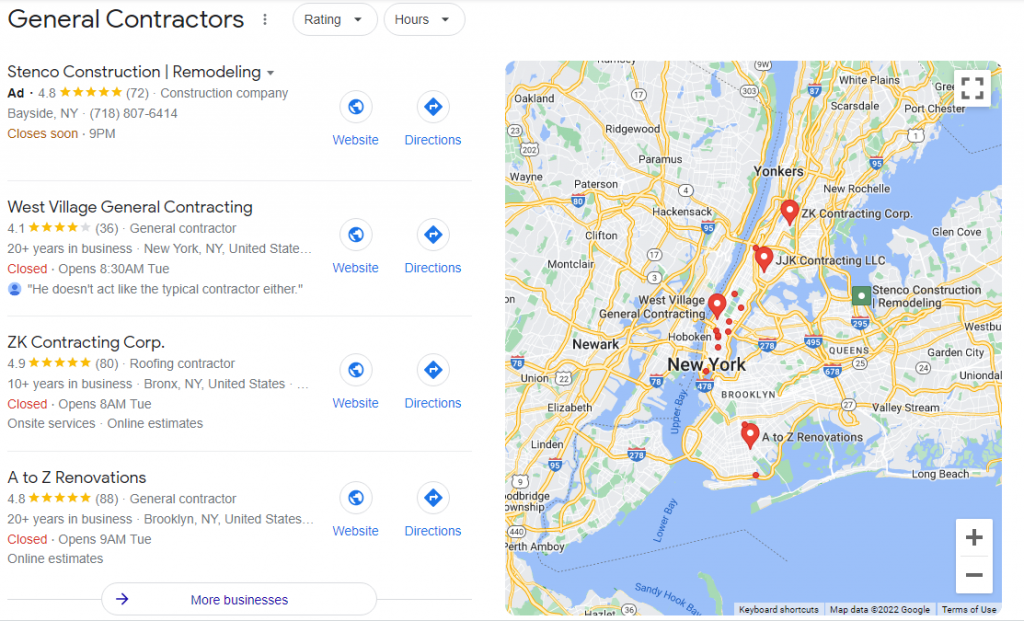 To wrap things up, you need to be prepared for the future of SEO. The items you learned about in this blog post will help your business growth establish itself in the marketplace and lead the way towards making money online through effective digital marketing.
If you follow these tips, you'll have done an excellent job establishing and maintaining your contracting company's reputation as a leader within your industry. The goal is to build an online empire that will stand the test of time, which I'm sure any contractor will be grateful for. So use these strategies for search engine optimization for contractors today to produce better results in the long run.
If you need help with SEO for your contractor website, email us at [email protected] or fill out the contact form on our website.