Our e-Commerce SEO Helps Improve your
Brand Awareness
Sales and Revenue
Search Ranking
Brand Visibility
As more and more retailers take their online stores into the e-commerce space, one of the most challenging aspects of this new form of business is SEO. If you're just getting started in this digital sphere, it can be tricky to know where to start when it comes to getting your site seen by visitors from Google.

SpringHive offers a range of SEO services that will help your e-commerce website to perform to its best potential, from keyword selection and optimization, through to organic link building and social media marketing.
Increase Your Sales
As your store gain traffic, your sales are likely to increase.
Lower Ad Cost
Advertising is very expensive, but SEO can reduce your ad cost.
Long Term Strategy
SEO will help you to grow your profit over the long term.
Most ecommerce retailers aren't that savvy in SEO, which is why they're struggling to get the attention of their potential customers
Getting your e-commerce store on the first page of Google can be a challenging task, especially if you don't have the resources to pay for expensive advertising campaigns and you don't know where to start with your SEO. However, if you're willing to put in some work, and you want to reap the rewards of increased sales and long-term benefits, then SEO can be a great option for you.
SpringHive's team of ecommerce SEO experts will work with you to take your retail store from the outer reaches of Google into the top ten results. Our experienced professionals will work with you to build a comprehensive strategy for your business that will get you on the first page and keep you there. We understand that running an e-commerce store isn't just about getting traffic; it's also about converting those visitors into customers. Therefore, we will work with you to create a marketing plan that combines search engine optimization with other marketing channels so that when your customers find you through search engines, they have a good experience.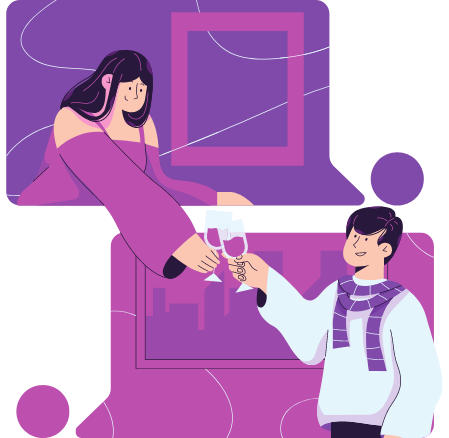 Ecommerce Design That Turns Your Website Visitors Into Buyers
In a world where people are always on the go, your website needs to be able to capture and hold your customers attention. Creating a user experience that makes people want to explore your website and come back for more is crucial. SpringHive ensures that your website is user-friendly, has excellent navigation, provides useful content, and doesn't overwhelm your customers. We make sure that your website is highly functional, and provide great customer service.
Feel

The

Difference

Of

Ecommerce

Seo

By

Springhive

For

Your

Online

Shopping

Store
You deserve your online store to be found, give your customers the best experience as they shop with you, and lower your business overhead. eCommerce SEO is the best way to do this — and we make it easy for you.

Our team of SEO experts will work along with you to increase your website traffic, convert that traffic into sales and keep people coming back for more. Whether you're trying to drive more organic traffic from search engines or build an email list of raving fans, our methods have been proven time and again.

It's time to take your store to new heights, discover the power of e-commerce SEO. Make Your Online Shopping Store Stand Out. Work with SpringHive professionals to achieve your online marketing goals.
Benefits

Of

SpringHive's

eCommerce

SEO
The right SEO strategies will drive more organic traffic to your website and increase sales. SpringHive will help you achieve your online marketing goals with our e-commerce SEO strategy and set your company up for success. We can help you make it happen!
Targets Quality Traffic
Many consumers have grown tired of seeing paid ads and will simply move on to the next result on their list without clicking on anything. As a result, the paid ads will not be the only thing returning revenue to your business. As with any online form of marketing, your organic search rankings can only benefit from targeted traffic as well as search engine traffic.
Reduce Advertising Cost
Not every online entity that is looking to sell their products has the cash to shell out for a campaign of advertising on Google or Facebook. As a result, SEO is the best way to maximize your return on investment. Not only will you save money on your SEO campaign, but you will also save money on advertising in general.
Reach New Audience
For those who are just starting out in the e-commerce space, it can be a bit of a gamble to figure out exactly where to start. The best way to begin is with SEO because it gives you the opportunity to target both new and returning visitors that are searching for your products than with traditional advertising methods.
People Trust Organic Results
Studies show that more and more users are turning to results from organic listings when conducting searches. One of the reasons for this is that many e-commerce sites have been using SEO services to grow their online business. As a result, Google lists it as one of its trusted and highly credible sources.
Gets More Clicks Than Paid Ads
The reality is that it is much cheaper to be listed in the organic listings than it is to pay for an ad on Google or Facebook. The cost of paying for advertisements depends on what you buy and how often it is shown, but these alternative platforms are not as competitive.
Help Promotes Brand Awareness
If your products are not easily found, then you won't be able to sell as many of your products as you would like. If you want to grow your brand or become a leader in the e-commerce space, SEO is the only way to ensure that your site shows up at the top of a Google search.
Stop Looking For a New SEO Expert. Try SpringHive for Your eCommerce SEO Needs
Imagine having a partner that can help drive qualified visitors directly to your website with proven SEO strategies. Partner with SpringHive today!