Make Your business Social, With SpringHive's Social Media Marketing Service
It is not enough to create a website, develop a business plan, or build all the products you'll need. Social media is the next big thing in growing your business. Everyone today is on social media. It helps you reach out to your potential customers and get them to talk about your product or services and SpringHive can help you in achieving your goals.
Build Relationship
Social media is the perfect place to network with people who are already interested in your product or services. Find out what they think about you and your products.
Reach New Customers
Social media lets you target prospective customers with a distinct interest in your products or services. F out their preference and have a conversation with them.
Tell the World You Are There
The internet is growing rapidly and if your business does not have a presence on social media, then it is going to be missed by a lot of potential customers.
Become A Brand Champion By Unleashing Your Business On Social Media
SpringHive offers social media marketing with a creative and energetic team. We work with businesses of all shapes and sizes to help them find new customers, increase brand awareness, and generate business leads.

We offer various services, including social media strategy, community building, content creation, and advertising campaigns through social platforms. We work with businesses of all sizes to help them find new customers, increase brand awareness, and generate business leads. We have a strong background in conversion rate optimization and pay-per-click advertising, ensuring your adverts are practical and affordable.

Our expertise is varied and wide-reaching, from content marketing to advertising on Facebook, Twitter, or Instagram. We focus on optimizing all social channels with the customer in mind, resulting in increased brand awareness and revenue for our clients. We are passionate about what we do and love working closely with each client to meet their needs.

Our goal is simple: To provide you with an effective online presence so your company can grow. We have over ten years of experience in digital marketing and understand how important it is for small business owners like yourself to get noticed by potential customers. As such, we offer affordable packages which allow us to be flexible and cater to your budget. Our approach will drive more traffic to your site and convert those visitors into genuine leads to boost ROI.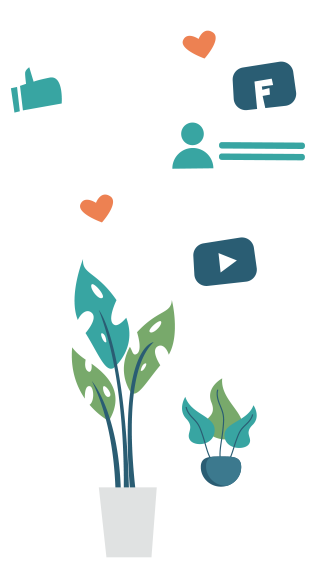 Why Is Social Media Marketing
Is Important for your Business?
It's no secret that social media has taken over the world of online marketing. It's a trusted source of information and has become a pivotal part of how people interact with businesses these days. 92% of consumers make decisions based on what they read on social media sites. That makes it incredibly important to have a strong presence on those platforms and others, such as LinkedIn and YouTube, which can also be very effective in building your brand perception and engaging with potential customers.

It's also important to realize that social media marketing is challenging because many factors influence it. These include your location, the type of product you sell, and the messaging that resonates with your target audience. You can't just jump into it without preparation or knowing where you want to go. That's why it's so essential to build up your base before diving in, so you can shape your strategy around what you've learned.
SpringHive Brings Social Media Marketing Services to Retailers
At SpringHive, we help retailers optimize their social media presence for maximum effectiveness. We build your Facebook and Twitter following and help you set up a blog to share content with your followers. Our social media marketing services also include advertising that will help you increase the reach of your posts for better visibility.

Social media is becoming an increasingly popular tactic today because it allows you to reach a specific audience. It's not about broadcasting your message to whoever might be interested in it but reaching out to real people who have opted in to receive information from you. That's why we make sure to gather information about our clients' audiences before putting together a strategy. We'll listen and analyze the conversations they're having before approaching them with a call-to-action that will benefit both you and them.

With SpringHive, you'll have access to a professionally managed social media profile that will help boost your brand's online presence. We'll help you figure out your message and promote it on the right platforms for maximum results. You'll also have access to detailed data analytics so you can monitor the success of your campaign and improve based on what you learn.

Contact SpringHive today to learn how social media marketing services can boost your brand's online presence!
All these talks about social media marketing...
How Exactly Does Social Media Marketing Works?
SpringHive's social media marketing services can help you gain a foothold online and create a presence for your brand. We help build your profile and increase your followers, including those who may not even know they need your product. We also enhance the public's perception of the brand, which is critical to its success. In a way, it helps generate leads and sales through social media.

Our social media marketing services work in a way that engages existing customers and attracts new ones. It helps create an aura of trust around your company by providing people with information about you when they're ready to purchase. SpringHive works with clients in the retail, beauty, travel, health care, technology, and telecommunications industries.

There are many different ways to market your products via social media. Some methods include posting links to relevant articles, videos, images, etc., commenting on posts related to your industry, liking pages related to your niche, following influencers in your field, and much more.
It provides real-time feedback.
Social media marketing can measure how well your campaign is doing. If you post something and then check back later, you'll be able to see which posts were successful and which ones weren't. This information helps you to tweak your next campaign to make sure you get increased engagement and traffic.
It allows brands to build trust with their target market
Social media marketing allows your brand to show that it's trustworthy and cares about its customers' opinions. Brands can accomplish this by answering questions from customers and giving them additional information about the products they're interested in.
Brand Reputation Improves among peers
Social media marketing allows your brand to be more visible to others within your industry and outside of it, which means more people will know about you and your products/services. It creates an environment where everyone wants to try out what you offer due to its popularity.
Consumers gain exposure to different products/brands
In today's world, people are exposed to many different brands and products. This means that if a consumer is interested in a product that a particular brand offers, they're going to want to take a look. Online marketing allows for your business to be featured in front of the consumer's eyes, which will push them towards purchasing things from you.
Creates better relationships between brands and consumers
Social media marketing can help companies build better relationships with their target audience because it's no longer just the companies doing this marketing. That creates a more personal relationship between brands and consumers, which can lead to increased sales.
Users become advocates who spread positive word of mouth
Users become advocates by giving their opinions about products and brands out in the open so other people can see them and decide whether or not they'd like to purchase something from you. This creates an incentive for other people to share their experiences with your brand, so you'll begin seeing results right away.
Benefits of Social Media Marketing For Your Business
There are countless options out there, but if you don't know where to start, let's take a look at some ways that social media marketing works for marketers today.
Bring your business the exposure it deserves by hiring our full-service social media marketing team.
Let's face it: running a successful business isn't easy. But hiring a professional team to help you can take your business to the next level. Hiring a social media marketing company is the answer. We bring your business real visibility and credibility, not just with existing clients but potential clients too. If you're looking for that extra edge in your business, SpringHive's social media marketing team is the way to go.

We strive to be the best digital marketing agency globally by ensuring an exceptional quality of customer service, using our expertise to create effective strategies, and, most importantly - delivering results with outstanding value. Trust us to take your business's social media marketing to the next level!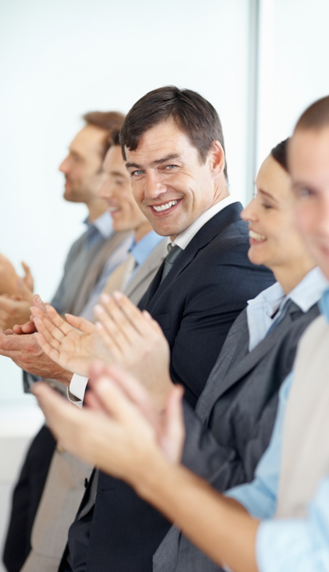 Stop

paying

more.

when

you

can

get

more.. Give

us

a

try

today
We are available on Google search. You can also Visit our website to know more about us. For any inquiries, you can call us at1-888-230-2372 or use our contact form to send us a message