Off-Page SEO - A Fast and Affordable Way to Get More Traffic.
We get it, you're looking for an edge over your competition. You need to rank higher in Google, and that means having content that pops on page one of search engines. The best way to get that high rank is to invest in off-page SEO.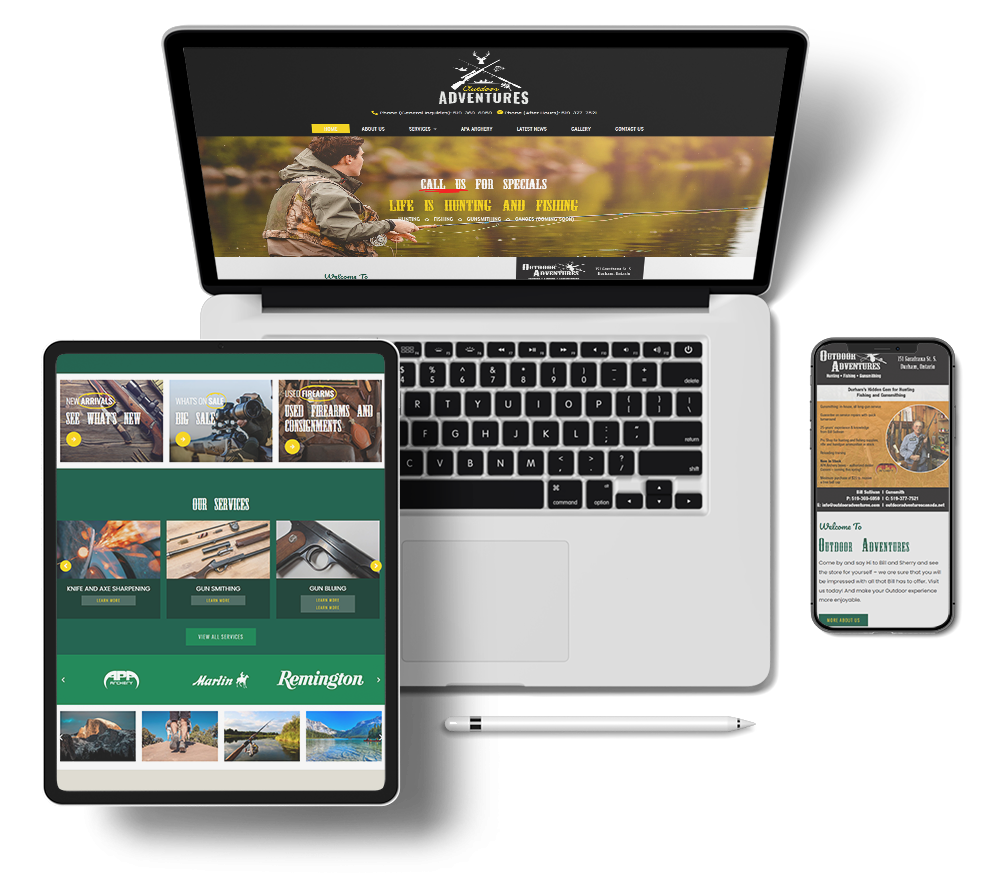 Anchor Text Optimization
We Use relevant keywords in your anchor text when reaching out. This will help you get the most bang for your buck in terms of link quality.
Broken Link Targeting
We scour the web for broken links on your competitor's website. Then we reach out to the webmasters to get links pointing to your website.
Related Page Backlnks
We only build backlinks on pages relevant to your business, not entire blogs or websites. This makes sure you get the most out of your investment.
Without off-page SEO, you're leaving a ton of opportunities on the table.
The lack of an off-page SEO strategy means your search rankings are not reaching their full potential, and you're leaving a ton of opportunities on the table. You need to start using effective link-building strategies that will help boost your organic traffic and improve your search engine rankings.
SpringHive offers comprehensive off-page SEO services so you can focus on other aspects of your business. At the same time, we provide the keyword research, link building, social media marketing, and more needed to boost your site's rankings. Our team will work with you every step of the way to ensure that our strategies are aligned with your long-term goals for sustainable growth.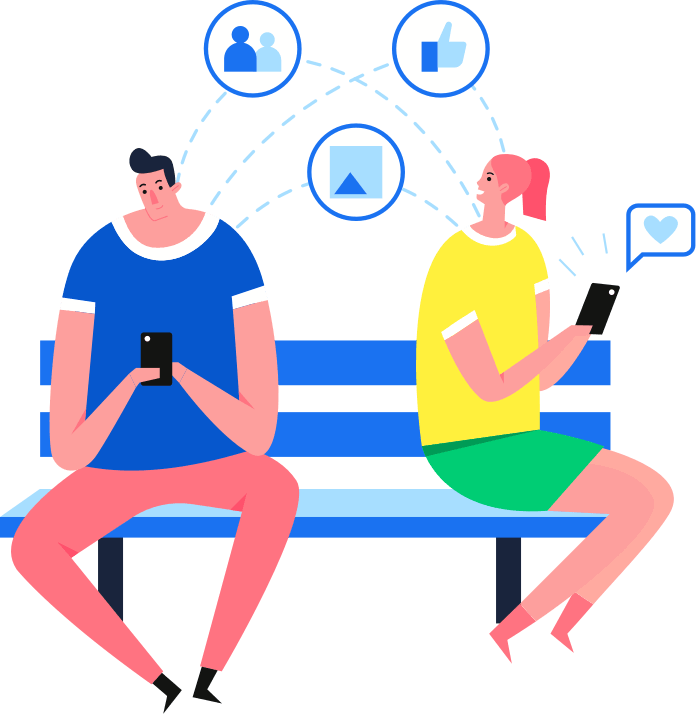 Off-page SEO is just what it sounds like--the process of building links, social media activity, and backlinking of sites that are not affiliated with your own. All off-page SEO services involve backlinking, which is what essentially allows you to reach higher in the search engine rankings and improve your site's overall visibility.

By utilizing high-quality backlinks and social media activity, we increase your site's authority and help bring in more traffic. The more new, quality visitors you can get to your site, the better it will rank. When this happens, you'll notice a positive change in search engine results for competitive keywords that you want to compete against.

In simple terms, off-page SEO refers to all those activities outside your website which helps increase its visibility or popularity among users. It includes things like:
Social Media Marketing
This involves creating accounts on various platforms such as Facebook, Twitter, etc., where people share information about themselves and what they do. These sites have become very popular because of how easy it is to connect with others online.
Content Creation
Creating quality content is another excellent way to build authority around your brand. If you create valuable guides, ebooks, webinars, videos, podcasts, infographics, white papers, etc., then you can easily attract visitors who might be interested in your niche.
Link Building
One of the most critical parts of any SEO campaign is getting links back to your site from relevant websites. There are several ways to go about this, including writing articles, guest posting, submitting press releases, contacting bloggers, and even buying backlinks.
Video Production
Videos are becoming increasingly popular across almost all types of industries. They offer a unique perspective on your company's culture and can engage customers if done correctly.
How does SpringHive Help With Off-Page SEO?
At SpringHive, we understand that there isn't just one correct answer for off-page SEO. We want to make sure that whatever approach you choose fits within your budget and timeline. That's why we've created a custom plan specifically designed to fit your needs.

We'll conduct a thorough keyword analysis to determine precisely what keywords should drive traffic to your site. Then, we'll develop a set of high-quality blog post ideas based on your target audience and industry. Finally, we'll write each article ourselves before sending it out to top influencers in your field. All of this ensures that you're only promoting content that has been written by someone else.

Our goal at SpringHive is to get you results fast! To achieve this, we don't waste time trying to figure out what works best for everyone. Instead, we take a data-driven approach and test different methods until we find something that consistently delivers positive ROI.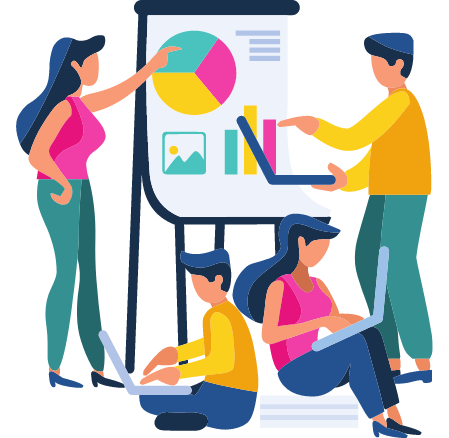 Why Choose Us For Your Off-Page SEO Needs?
SpringHive believes that no two businesses are alike. Therefore, we tailor our solutions to meet your specific requirements. Whether you're looking to rank higher organically or generate leads through paid advertising, we can help.

Here are some reasons why you should partner with us for your off-page SEO needs:
Customized Solutions
No cookie-cutter plans here. Each client gets a customized solution tailored to his/her individual needs.
Results Oriented
Our focus is not simply on generating more website traffic but instead converting those visits into sales. As such, we always keep an eye on conversion rates to know which strategies will deliver the highest return on investment.
Affordable Service
You shouldn't have to break the bank to hire a reputable off-page optimization firm. However, many companies charge exorbitant fees without delivering much value. Fortunately, we pride ourselves on being affordable while still offering premium services.
Real People Behind Every Project
Unlike larger agencies that employ large teams of employees, we operate one project at a time. That means each person has plenty of opportunities to make a difference.
Data-Driven Approach
We never rely solely on gut instinct. Rather than guessing what would work best for you, we analyze everything from competitor activity to current trends to see what drives conversions. It allows us to provide real value instead of wasting money chasing after things that won't bring results.
Quality Over Quantity
At SpringHive, we strive to produce long-lasting relationships with clients because we genuinely care about helping people succeed online. In addition to providing excellent service, we aim to maintain strong working relationships over the years.
Free Consultation & Ongoing Support
When you sign up with us, you receive unlimited access to our team of experts. Not only do they respond quickly whenever you need assistance, but they continue to monitor your account throughout the entire process.
SpringHive's Off-page SEO services come with:
Comprehensive Reporting
All reports produced by our team include detailed information regarding rankings, keywords, backlinks, etc. These reports allow you to track progress easily and identify areas where we could make improvements.
Ongoing Monitoring
Once your campaign begins, we stay involved until completion. Whether you want daily updates or weekly checkups, we're here to help.
Competitor Analysis
We don't believe in blindly following industry standards. Instead, we take the time to thoroughly research competitors before making recommendations.
Customized Strategy Development
Each client receives a unique strategy tailored specifically to his/her needs. No two accounts are ever handled alike.
Unbeatable Customer Service
Our goal isn't merely to get you ranked higher. Instead, we want to ensure that you enjoy success for years to come. To this end, we go above and beyond to answer questions promptly and resolve issues efficiently.
Check

Out

Our

Client

Testimonials
SpringHive Off-page SEO services are all about providing excellent service. We conduct thorough research on your competitors before recommending action, so you can trust your business is in good hands. Plus, we provide a 100% Satisfaction Guarantee, so there's nothing to lose by giving us a try!

Here are just a few of our valued clients' testimonials that will hopefully persuade you to give us a chance for an off-page optimization solution.
I spent months trying to rank my new site before contacting SpringHive. But before that, I got a consultant with another company, and guess what? It took forever. I gave up hope on the whole thing. Then I found SpringHive's website (thanks Google)! Their off-page SEO business model is unique for an SEO company that is truly focused on helping you rank organically for your keywords
Matthew Giannini
instagramracksurfingtips.com
As you know, this was not my first time hiring an SEO company. The other companies I have dealt with are more interested in getting you to keep paying for their services rather than working with you to find the best SEO strategies for your business. Well, SpringHive is totally different. They truly want your success and will do whatever it takes to help you succeed.
SpringHive SEO Service has improved my ranking in Google in only 1 week! Their knowledge, experience and amazing customer service is incomparable. I've already recommended them to several of my friends.
David Cruz
davidcruzphotography.com
SpringHive has been nothing short of awesome for me to work with. I would recommend them to any business owner looking for an efficient company that works hard to help you achieve your goals
Justin Perez
thedelicatebaker.com