Your potential clients are trying to find your business.
Are you ready to get
Found?
More Revenue?
More Business?
More Traffic?
For as long as search engines have been around, marketing and advertising has been the bread and butter of small businesses. But what do you do when you're trying to reach a new audience, but it's difficult to stand out from your competitors? That's where SpringHive's local seo comes into play.
Improve Online Visibility
More site traffic, which means more people will know you exist.
More Relevant Traffic
Local SEO is a great way to get more relevant traffic to your website
Local Return Customers
People are always looking for a local business that they can rely on
You've Got A Great Idea For An Online Store, But You Don't Know Where To Start..
We know how hard it is to find ecommerce development services that are affordable and high-quality. That's why we offer our services at unbeatable prices with no hidden fees. Plus, we take care of everything from design to development so you can focus on your business instead of technical details.
SpringHive offers affordable ecommerce web design and development services that you can afford. With our team of experts, you will get the best quality service at an affordable price. Our goal is to help small business owners succeed in their endeavors by providing them with high-quality products at a reasonable cost.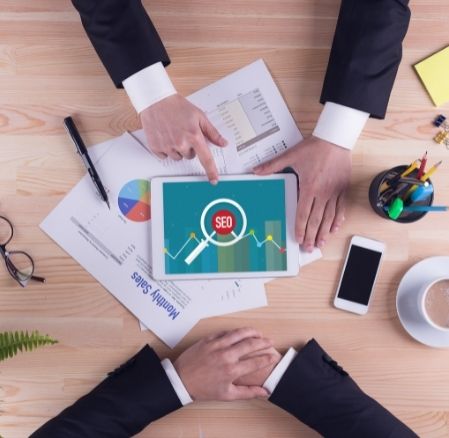 Our Local Seo Service Can Get Your Local Business Found...
We understand your market and know exactly how to pull them out with the proper keywords. But obtaining web visitors isn't enough. You want those visitors to convert into customers. Our experienced team of internet marketing experts takes care of all the tedious tasks necessary to help you reach your ultimate goal. They refine your copy, optimize your site for search engines, and implement keywords and inbound marketing strategies to drive in quality traffic. We keep you updated on your search engine rankings, helping to induce leads while maintaining a friendly, professional environment. Now you can focus on running your business with peace of mind and still promote it online.
Our

Local

Seo

Service

Can

Get

Your

Local

Business

Found
We understand that local business owners are looking for a way to be found on the web and within their local community. The traditional way of advertising to draw clients is no longer efficient in today's market. Online visibility and lead generation is key to business success.

The great news is that there's a solution! Local SEO is a proven way to grow your business faster and for less money than usual, while expanding its reach globally.

We love helping local business grow: if you need help getting your business found online, SpringHive is here to help! Our Local Seo Service can get your local business found. This includes not just search engine optimization for local businesses but a whole suite of services including advertising platforms, analytics tools and more.
Stronger Brand Recognition
With Local SEO, your company's brand is strengthened and better known in your local area. Increase Your Company's Reach & Sales - With Local SEO, your company's name, products, and services can be seen by more people. It will lead to stronger marketability and more positive attention. Your business can become more visible in a community, which allows you to reach new customers.
Increase Brand Authority
By implementing Local SEO, your company's brand is recognized and will gain exposure in your local area. You will become more visible. Customers will find you online. Many customers list "reputation" as one of their main reasons for choosing a business to support, so local SEO is a great way to show that your company is an authority in its industry!
Win Local Customers
When customers find your business through Local SEO, they are more likely to trust you and choose you instead of other companies in your area. Your website is more likely to appear when it is "seen" in YOUR local area. When local SEO works for a business, that business wins more sales and new customers. That is why local business owners should start searching for a service that provides LOCAL SEO.
Builds Trust & Credibility
Customers who do business with companies they trust are more likely to return to those businesses than others. With Local SEO, your customers can know that you have a reputation for sound, ethical business practices in your field of expertise. With local SEO, you are providing more and more people with the opportunity to find your company and do business with you.
Increase Local Sales
Your website is viewed in YOUR local area. People can find you, and when they do, they see what you have to offer that's unique to your location. For example, if you are a realtor, your customer will see houses for sale in their neighborhood. If you are a plumber, they will see the local plumbing companies. Local SEO helps you expand your customer base by making your website and business more accessible to people in YOUR local area.
Get Found On Google Maps
Local SEO helps people see your listing on Google maps. With local SEO, you can't miss by having your information on local searches. For example, if someone is searching for a plumber in your neighborhood but doesn't see you on the map, you will not get found. Local SEO helps people find your listing when searching for things like "plumber" and "hotels".
Local SEO is not just for big companies anymore!
Local SEO is a winning formula for small business owners who know how to use it effectively.
You can't choose the clients you get, but you can choose the clients you accept. Choose local SEO that helps your business grow by providing more and more people with the opportunity to find your company and do business with you. "The key component to a successful business is building a brand and not relying on just the product or service alone."

The time has come for the small business owner to take advantage of Local SEO's ability to build a sustainable marketplace, leading to the creation of greater competition and consumer loyalty. With SpringHive's Local SEO program, now you can!